TopicId005
GLOBAL POSTURAL SYSTEM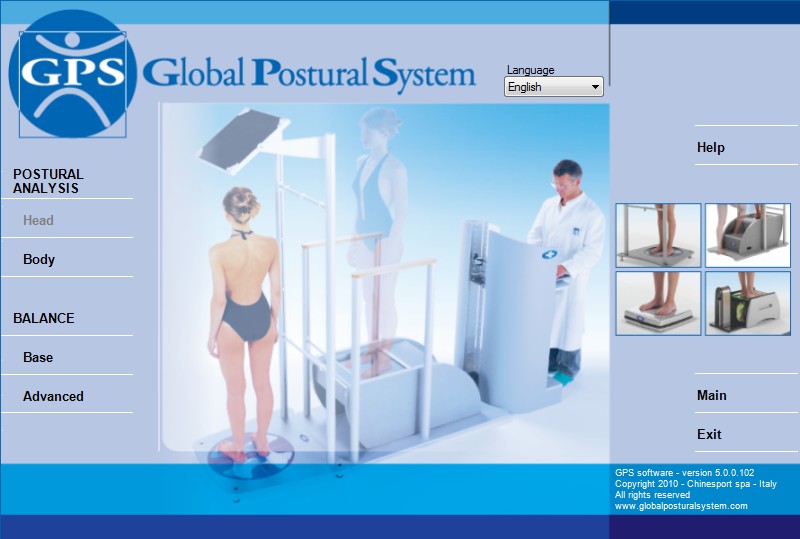 GPS (Global Postural System) is a posture analyzer, consisting of a set of data acquisition devices that can be used for patient data collection during an examination, image acquisition devices, a computer and the relevant data management software.
This manual mainly describes GPS software setup and use.
For any software or hardware assistance request, see GPS Technical Support.
---
See also:
.